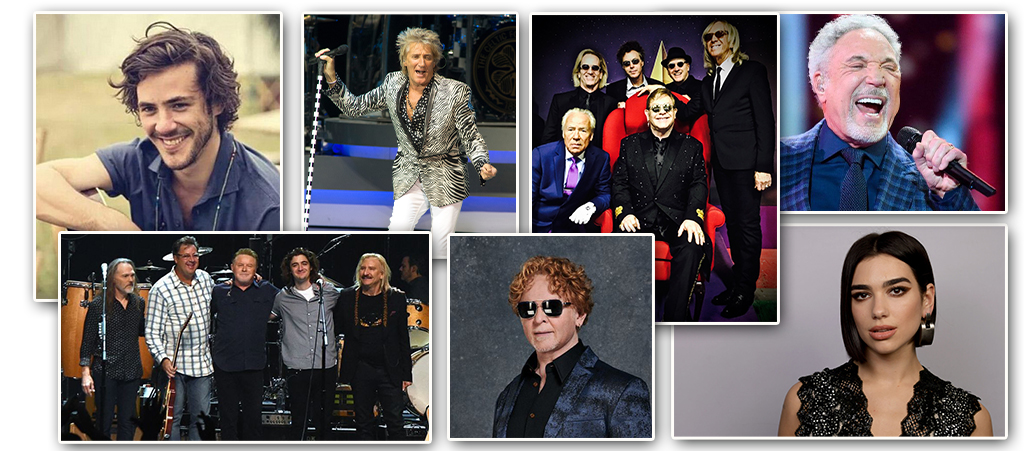 Our client roster includes;
Alice Cooper, Average White Band, Backstreet Boys, Michael Ball & Alfie Boe, Counting Crows, Crash Test Dummies, Dua Lipa, Deacon Blue, Don Mclean, The Eagles, Eddie Izzard, Einsturzende Neubauten, Elton John, Fleetwood Mac, Gemma Collins, Genesis, Hacienda Classical, IFF Conference,  ILMC (Music Conference), Jack Savoretti, Jimmy Webb, Katy Perry, King Crimson, Michael Bisping, Rod Stewart. Ross Noble, Rick Astley, Simply Red, Steve Hackett, Tom Jones, Wet Wet Wet and many more!
Please contact us via the contact form for more information.